What's Included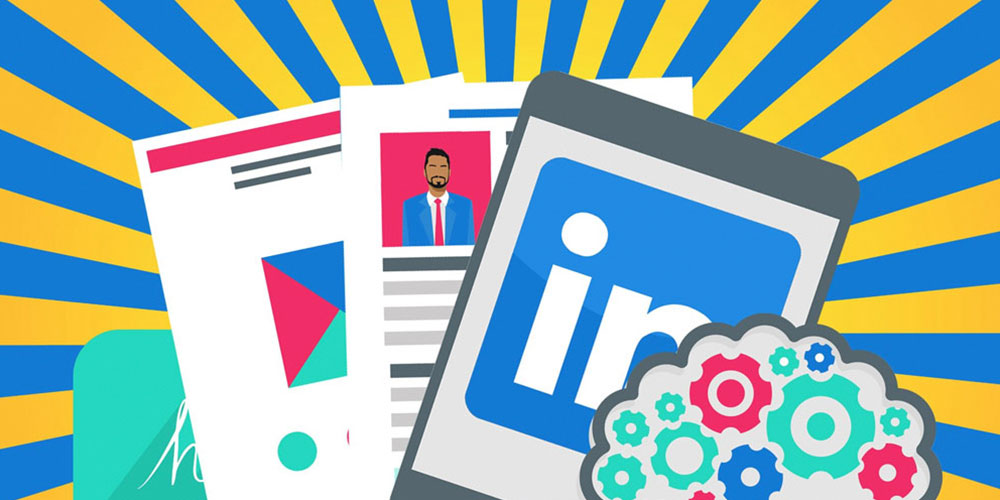 $149.00

Value
Eazl's Career Hacking Masterclass v4.0: Resume Writing, LinkedIn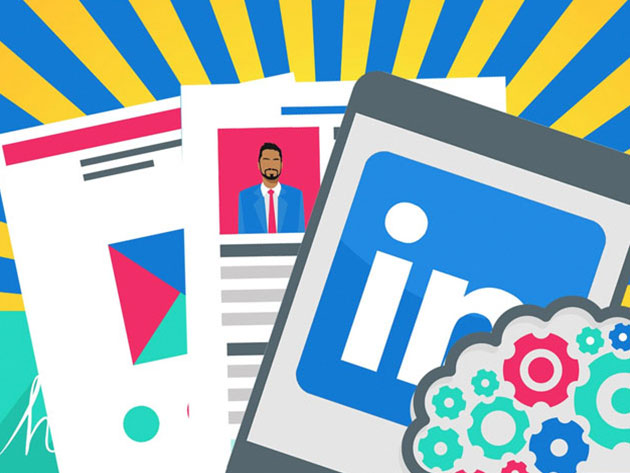 Certification included

Experience level required: All levels

Access 151 lectures & 6 hours of content 24/7

Length of time users can access this course: Lifetime
Course Curriculum
151 Lessons (6h)
Artificial Intelligence, Machine Learning, and the New Job Hunting Landscape

Career Hacking Version 4.0 Launched Winter 2016/17

0:54

How Dave Used the Course to find a Great Job*

6:11

Welcome: Technology is Changing the World of Job Hunting

7:20

How People Earn More and Save Time with Job Search Preparation

1:51

Access to the Private Facebook Group and Brain Boosts

Resumes in a World of AI and Applicant Tracking Systems (ATSs)

The Two Ways that Resumes Can Determine Your Future

1:42

An Introduction to Resume Hacking

2:29

Hack: The Big Six Skills and Reverse Engineering Techniques

2:14

You are an Iceberg: Framing and Transferable Skills

2:34

Quiz 1: Finding Your Core Career Communication Strategy

0:31

Action Learning: Identify Your Big Six Skills

0:57

Optimizing Your Resume in the Age of Algorithms

3:44

[Step by Step Guide] The Anti Robot Protocol PDF

Quiz 2: Resume Keyword Optimization

0:26

Using Eazl's Power Language Tool to Write Resume Content See PDF Attachment

[PDF Guide] Eazl Power Language Tool

Integrating Brands, Details, and Quantities See PDF for Industrial Titles

[PDF] Guide to Industrial Titles

Using the Eazl Schematic for Writing a Powerful Executive Summary

1:08

[Optional] Don't Get Bogged Down with These Resume Myths

1:25

[Optional] A Few Tips on Bulletproofing Your Resume

1:06

Let's Write Your Winning Resume Together [SideBySides]

The Story Behind the $1,500 Resume + Using the Resume Resources

2:50

Introduction to the SideBYSide Resume Tutorials

0:45

Action Learning: Use the Resume Resource Bank

1:52

Use the Resume Templates & Samples: the Resume Resource Bank

Reverse Engineering and Building the Big Six Skills

12:52

Describing Organizations and Using Job Titles

7:27

Designing a Keyword Optimization Strategy

4:05

Writing Great Resume Content for a Past Job

7:45

Writing Great Resume Content for a Volunteer Position

4:17

Writing an Intelligent Position Description

1:30

Writing a Powerful Executive Summary

4:59

Designing the Education Section

2:02

Finishing Up: Describing Another Full-time Position

2:49

Finishing Up: Describing an Academic Research Post

3:59

Finishing Up: Describing a Professional Internship

3:44

Finishing Up: Adding Languages and Other Extras

1:48

[PDF] John Resume from Side By Sides

From the Vlog: Exporting Your Resume to Work with ATSs

From the Vlog: Coding Labs, GitHub, and Personal Websites on Tech Resumes

Extra: How to Handle Promotions within the Same Organization

1:49

Let's Build Out Your "Professional Brand" with a Great LinkedIn® Profile

An Introduction to LinkedIn® Profile Building

1:39

Welcome to the Front Lines of AI's Disruption of Recruiting Guide in Resources

Action Learning: The Step by Step Guide to LinkedIn® Profile Building

0:45

[PDF] Step by Step Guide to LinkedIn Profile Building

How to Connect Your Big Six Skills with Your LinkedIn® Profile Using Images

2:14

SideBYSide: How to Source Personal Branding Collateral from YouTube®

2:41

SideBYSide: How to Source Personal Branding Collateral from Slideshare®

1:29

Using Your Profile Photo to Lower Friction with Recruiters

2:09

[PDF] Duke Competence in Professional Presentation

How to Take Your Own Professional Photo Makeup Guide for Business Photos Here if Needed

[PDF] Guide to Makeup for Business Self Portraits

Intelligent Design for LinkedIn® Profile Headlines

2:48

How to Write Powerful LinkedIn® Summaries Guide to Writing LinkedIn® Summaries Here

[PDF] The Eazl Guide to LinkedIn Summaries

Quiz 4: The Opportunity for Visual Branding on Your LinkedIn® Profile

0:23

Let's Build a Standout LinkedIn® Profile Optimized for Both People and Software

People Like Pictures and Robots Like Data

0:44

Building a Great LinkedIn® Profile

1:16

Part 1: Summary Design and Collection of Supplementary Collateral

7:24

Part 2: Integrate Your Headshot and Summary Collateral, Generate a Custom URL

8:16

Part 3: Taking Your Professional Story Live with Visual Collateral

5:56

Part 4: Linking Educational Institutions and Making Your Degrees Pop

2:51

Part 5: Using the Supplemental Sections

2:39

Part 6: Connecting Skills with Your Big Six and Optimizing Advanced Features

5:09

Extra: How to Source Beautiful Copyright-free Banner Images for your Profile

1:34

From the Vlog: Two Recipes for Getting LinkedIn Recommendations

How to Make Your Cover Letter Your Job-winning Sidekick

Cover Letters Are Important, Sometimes

0:58

Templates & Samples: Cover Letter Resource Bank

The Cover Letter Resource Bank

0:47

Identify Your Cover Letter Strategy Application Barriers Checklist Here

Action Learning: The Application Barriers Checklist

0:43

[PDF] Application Barriers Checklist

Hack: How to Mass Customize Your Cover Letters

0:57

Eazl's SIS System for Decoding Organizational Cultures See Attached Guide

[PDF] SIS Culture Analysis Tool

Quiz: How are you going to approach your cover letter?

0:23

SideBYSide: Writing a Cover Letter that Makes the Difference

9:25

[PDF] Alex Smith Cover Letter Example

Four Soft Skills that Will Get You Further than Most Technical Skills

Where the Most Value is Usually Created (You'll Be Surprised)

1:52

When You Kick Over the Beehive, Someone's Going to Get Stung

3:28

The Best Statement isn't a Statement...

1:41

The Fuel that Drives New Relationships

3:29

The Big Secret to Motivating People

3:02

Job Search 2.0: Integrating Technology and Networking into Your Job Search

Taking the Power Back: The Entrepreneurial Job Search

1:07

Optional: Some Opportunity Generating Strategies [PDF]

Intro: Your Commitment to Being Active

3:01

Why Organizations Hire and How it Impacts Your Job Search

2:48

Your Secret Weapon: Job Search CRM See e-Networking Guide and Word Tracks

[PDF] CCMM Guide to eNetworking

[PDF] Eazl's Word Tracks for LinkedIn

SideBYSides: Setting Up Your Job Search CRM

6:22

Quiz 5: What is CRM and why does it matter to you?

0:20

Boolean Techniques: How to Search Like an Expert See Guide to Boolean Searching Here

Action Learning: Guide to Boolean Search Techniques

0:42

[PDF] Guide to Boolean Search

SideBYSide: Kaman's Boolean Search Trick for Finding Related Companies

1:12

Quiz 6: What are Boolean search operators and why do they matter?

0:24

Who is Scanning My Resume?

1:44

How to Use Recruiters and Staffing Agencies

2:22

How to Uncover Middle Market Opportunities

1:34

CCMM: Smart Career Networking (Introverts Welcome)

2:32

Action Learning: Get the Eazl Guide to eNetworking

0:41

SideBYSides: Finding Networking Targets on LinkedIn®

7:31

SideBYSides: Researching Organizations on LinkedIn®

7:31

How the Hidden Job Market Works

1:25

How to Use Informal Chats to Build a Network

3:01

Quiz 7: What is the culture of informal professional conversations?

0:20

EazlLive: An Example of an Informal Chat

8:22

Section 8: How to Win in the Interview While Being Yourself

It's About Preparation and Knowing Your Audience

1:29

An Introduction to Interview Hacking

2:51

How the Interviewing System Works

1:44

By Request: How to Sell Yourself Without Selling

2:26

What the Data Says about Fortune 500 Recruiters' Preferences

1:43

EazlView: Nick Livingston on How Technical Recruiters Interview

11:31

Hacking Interview Prep: The BORG System

1:56

Action Learning: Download the Interview Cheat Sheet

0:26

[PDF] Interview Cheat Sheet

EazlViews: A Fortune 500 Recruiter on References

3:37

Resources: Here are Some Professional Reference Templates [PDF]

How to Use Crisis Narratives to Tell Powerful Stories

2:47

How to Handle the Weakness Question

1:23

How to Master the Art of Small Talk

1:48

[PDF] Small Talk Cheat Sheet

Action Learning: Practice Active Listening to Find Strategic Information

1:48

Quiz 8: What Information Can Be Used to Develop a Smarter Approach to This Firm?

0:20

The $10,000 Strategy: How to Never Be Stumped by Any Question

2:20

[PDF] Answer Strategies and Question Sample Bank

How to Present Yourself Confidently and Handle Interview Nerves

1:42

How to Make a Great First Impression

1:40

Common Scenarios: How to Hack Phone Interviews

1:38

Action Learning: Guide to Phone Interviews

0:39

[PDF] Guide to Phone Interviews

Common Scenarios: How to Ace Video Interviews

2:52

Common Scenarios: How to Ace the Agency Interview

1:48

EazlViews: Mock Interview with a Fortune 500 Recruiter

25:03

Extra: What to do After an Interview & How to Follow Up with Interviewers

0:32

Section 9: Salary Negotiation + Further Study Modules

How to Negotiate Job Offers

2:30

Salary Negotiation: The Labor Market is a Marketplace

5:13

[PDF] Word Tracks for Declining Job Offers

EazlView: Economist Charles Hugh Smith on Accrediting Yourself

8:14

Further Study: Using the VISTA Career Planning Tool

2:41

Action Learning: Get the VISTA Tool Bundle

0:39

[PDF Guides] VISTA System

Further Study: Handling Employment Gaps on Your Resume

1:28

Further Study: Incorporating a Long Career into Your Resume

0:59

Further Study: How to Use the Template if You Have No Work Experience

2:36

Further Study: How to Use Incomplete Degrees on Your Resume

0:52

Further Study: How to Create Opportunities with Startups

2:26

Further Study: Strategies for the Long Distance Job Search

2:16

Further Study: How Leadership Development Programs Work

2:04
Eazl's Career Hacking Masterclass v4.0: Resume Writing, LinkedIn
Eazl
Eazl is a totally new approach to business education, offering practical business courses in HD that fuse animation, interviews, templates, and interactive exercises to achieve better outcomes for participants in the community. We deliver business tools based on research from institutions like MIT, Harvard, and Stanford in a beautiful format that is optimized for maximum learning and retention and our team responds to your questions to support your learning outcomes. Use Weekly Brain Boosts (Fridays at 10am PST) and our frequent live events to keep your business brain engaged. Learning is a lifelong journey, not a destination.

Eazl is led by Davis (Head of Product) and Ludell (Marketing Director) with contributions from Patton (animation), Agustín (analytics), and Deer (public relations).
Description
The job market is more competitive than ever. Recent graduates are up against growing numbers of their peers, while seasoned professionals are finding it harder to move up the career ladder. However, with this collection of lectures, guides, templates, and sample banks, you'll learn the career building techniques to make your qualifications stand out from the pack. Based on research from Harvard Business School, the McKinsey Consulting Group, and Duke University, this is course has been given a brand new 2017 reboot to guide you on all of your future career pursuits.
Access 103 lectures & 6 hours of content 24/7
Prepare keyword-rich, targeted resumes that get results
Present yourself powerfully on LinkedIn & separate yourself from other professionals
Source & create career opportunities using traditional & non-traditional techniques
Build relevant professional networks that are the foundation for a sustainable career
Interview competently & persuasively while being yourself
Negotiate job offers successfully
Specs
Details & Requirements
Length of time users can access this course: lifetime
Access options: web streaming, mobile streaming
Certification of completion not included
Redemption deadline: redeem your code within 30 days of purchase
Experience level required: all levels
Compatibility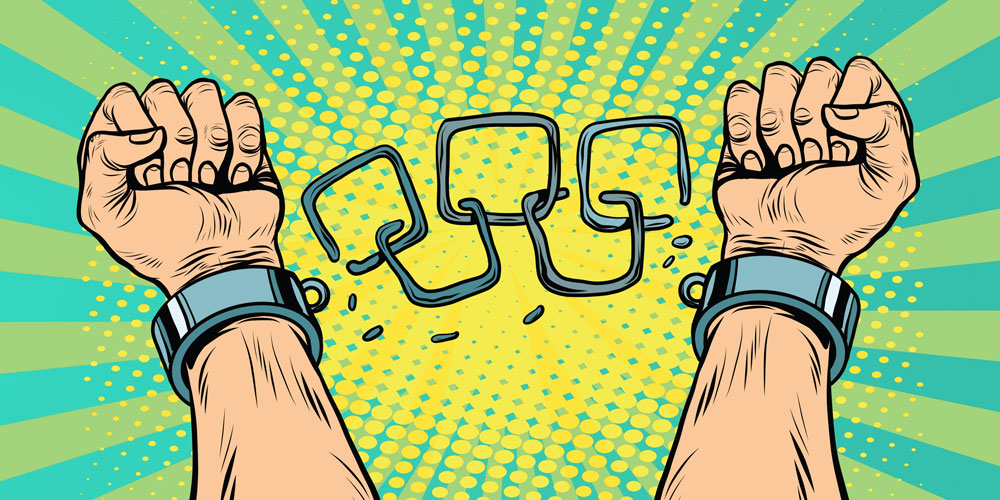 $119.00

Value
LifePower: Credit, Debt, Saving, Investing, and Buying a Home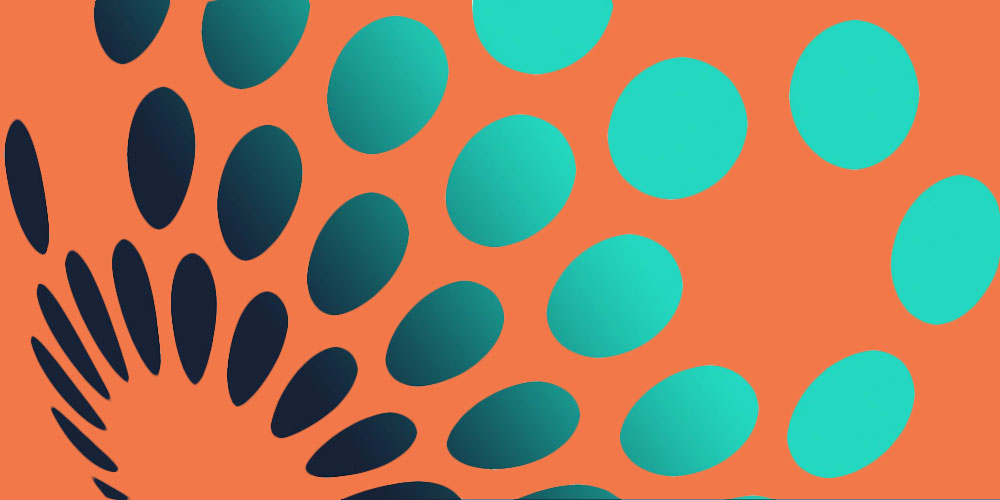 $199.00

Value
Your MBA In a Box: The Advanced Management Training Program from Eazl
Terms
Unredeemed licenses can be returned for store credit within 30 days of purchase. Once your license is redeemed, all sales are final.